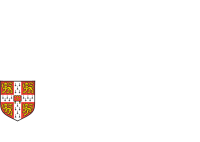 The Cambridge Africa Business Network (CABN) is an alumni and student led initiative to promote networking and dialogue about business in Africa.
Based at Cambridge Judge Business School, the mission of CABN is to stimulate a robust dialogue about business, investment and entrepreneurship in Africa, incorporating both practitioner and academic perspectives. It is our belief that increasing awareness and building networks between Cambridge and the broader Africa-focused business community will result in increased private sector-led development and economic growth on the continent. To fulfill our mission, the CABN is engaged in a variety of activities, including the organisation of an annual conference and a speaker series for Cambridge students, faculty and the broader Africa-focused professional community.
We aim to differentiate ourselves from comparable organisations by thinking boldly and creatively about making a substantive impact on the continent. This includes initiatives like:
Creating linkages with African universities and foundations in order to promote business education, entrepreneurship and innovation.
Cultivating new networks between investors including those in Cambridge's Silicon Fen and African-based entrepreneurs and managers.
Promoting best practices in business leadership in Africa.